Active JOINTS
$ 36.95
Good for weak joints
Decreases joint swelling
Enhances bone structure
Increases energy and reduces recovery time
Powerful antioxidant (improves cell health)
Improves and balances digestion
Beneficial for hair, skin, and blood circulation
Contains no animal products
** Free shipping if bought for more than 15.000 ISK / 120 USD
Product Description
Active Joints contains valuable and vital nutrients, and with years of research, it has been proven to enhance bone, joint, and dental health. It also has a positive effect on weak and swollen joints, increases mobility, and aids in the strengthening of bones. Furthermore, Active Joints boosts energy levels and supports hair, skin, and nail growth. The ingredients we use are sustainably produced from the land and sea and are handled with extreme care. All of the raw materials used are non-GMO and come from pure Icelandic natural resources. Through this process, our products help increase mobility in joints. We pride ourselves on this because greater mobility increases the ability to complete the tasks of everyday life.
Ingredients
Active Joints includes four main ingredients from Mother Earth;
Astaxanthin, sourced off the coast of Iceland, is an all-natural antioxidant that improves mobility, endurance, and strengthens the immune system.
Calcified seaweed, a natural source of calcium gathered from the ocean surrounding Iceland. It contains around 74 micronutrients that help prevent osteoporosis. This ingredient helps individuals who are lacking these nutrients in their diets.
Silicon from GeoSilica, a natural mineral that plays a key role in bone development.
Birch, hand-picked from the Icelandic countryside. Birch reduces fluid buildup and swelling.
Other ingredients: Active Joints contains C and D3 vitamins that help to further improve mobility and endurance. It also contains calcium, magnesium, and other micronutrients. A link with further information and research on all ingredients can be accessed here.
Testimonials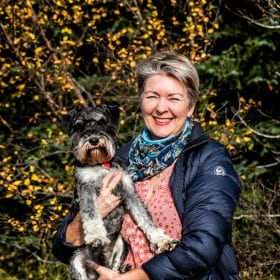 Extremely Happy About the Effects of Active Joints
Lately, I have been struggling with fatigue and stiffness in the musculoskeletal; particularly in the right knee, hip, and fingers, due to riding horses and a career as a masseuse. Soon after I started using Active Joints, I experienced a positive change in my digestion as well as in all musculoskeletal areas.
I think it was most beneficial for me to take Active Joints on an empty stomach in the morning. I am really fond of Active Joints and I have seen positive results that have increased my ability to do my job and my hobbies. Therefore, I highly recommend Active Joints.

Helga Olgeirsdóttir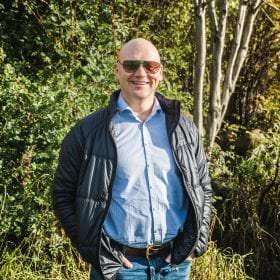 My Knee is Finally in the Perfect Condition
About 5-6 years ago I experienced an extreme strain in my knee when I was walking down a mountain in a lot of snow. I never went to the doctor to get it checked. I just changed the way I exercised and begun swimming instead of walking. However, I still felt a pain in my knee. Time went by and I kept swimming three times a week and started taking Active Joints. Now I can finally go hiking again without any pain. I have been taking Active Joints for several months now, and today I can even jog without experiencing any pain.
My knee is now in the perfect condition and everything else is as well. I highly recommend Active Joints.
Kristinn Hjálmarsson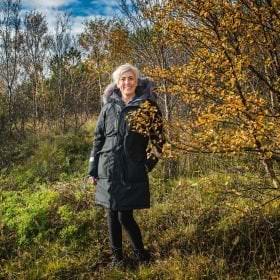 My Body Feels Much Better
For some time now, I have had arthritis in my hands, legs, and spine. I also have fibromyalgia, which is classified as an inflammatory disease. After I started taking Active Joints, my health has improved and I feel better. Active Joints seems to have anti-inflammatory properties because today I'm not taking any anti-inflammatory medicine. This is unbelievable given that I have been taking anti-inflammatory medicine for years. In addition, I have noticed that Active Joints is water releasing and improves nail and hair growth. I'm very happy about the results I have experienced after taking Active Joints. I highly recommend this product.
Hrafnhildur Jónsdóttir