A superwoman who competes in a triathlon
Margret Agustsdottir is a superwoman when it comes to exercise She does triathlon and doesn't let it get to her that she will be 65 years old this fall. To protect her joints, she takes Active JOINTS from Eylíf.
Margret say she has been doing triathlons for eleven years, and with so many years in the sport, there is a lot of stress on her body. "At this age and after a lot of physical training over the years, I had to find something that kept the joints healthy. I tried many things when I tried Active JOINTS from Eylíf about two years ago. Since then, I have not felt anything in the joints. Active JOINTS works so well for me. That's why I feel good about recommending it to others.
I want people to know about this supplement," Margret says
"I was starting to feel soreness in my joints after rigorous training, especially in the morning when I stepped out of bed. I don't feel that anymore. Competing and training a lot comes with the risk of injury. If that happens, you have to relax a bit. I will go to a physiotherapist and take good care of myself." she continues. "Two years ago, I sprained my knee, and sometimes I need to use a brace from Össur if I feel it a lot. My joints are fine, and I thank Active JOINTS for that. Active JOINTS."
Started when she was fifty
"I was over fifty when my colleague at the time introduced me to triathlon, and I fell in love with the sport. I thought it was a lot of fun, good company, and the exercises are great for the body. I trained a lot, 8-10 hours a week. I fit well with this group and really enjoyed competing. I always like to challenge myself physically," says Margret. "The triathlon consists of swimming, running, and cycling. The distances are different from a sprint puzzle that takes 45 minutes to a full ironman that is 16 hours of work. I train and compete with Breiðablik's triathlon team," Says Margrét, who has competed a lot this summer. "The triathlon is on my mind, and I don't want to stop," she adds. I plan to continue as long as I can and enjoy it.
Participated in an ironman.
This summer, Margret went to Denmark and participated in a half iron man. It was incredibly fun. The competition consisted of a 1900-meter swim that took place in the harbor of Helsingör. Then we cycled for 90 km and then ran a half marathon in the center of Helsingör. I found this extremely amusing. We should do what pleases us, especially when we get older and have no one to take care of except ourselves.
Margrét says she tries to rest once to twice a week. "Sometimes we train twice a day," she says. Margret competes in her age group, but she admits that the group is not big.
It is remarkable that Margrét was never involved in sports when she was younger. " "The interest arose when I was drawn into this past my middle age," she says with a laugh. "I immediately felt how much fun it was, and it suited me well. I do the triathlon, but along with that, I have to do strength training and stretching. It is extremely important," she says.
Does Crossfit during the off-season
"My last race is this weekend. It is a sprint that takes place in Reykjanesbaer The sprint is the shortest distance, then you swim 400 meters in a pool, cycle 10 km, and run 2.5km After that race, I'm going to take a little break and do something completely different to rest my mind. Now it will be CrossFit. I've done it once before, and it's fun I will do that for about a month and a half before the triathlon starts again," says Margret, the superwoman. "Next summer, I'm going to do half an iron man in Sweden with my friends in the sports club, Breidablik," says Margrét, who has made many friends around the sport. "This is a bit of an extreme sport and is not suitable for everyone. However, everyone should find something that suits them, exercise at this age is very important. I am very energetic and enjoy living. The triathlon gives life color," She says
Margrét takes three capsules of Active JOINTS from Eylíf in the morning as recommended. "I found very soon after I started taking Active JOINTS that the joint movement was completely different. Therefore, I'm determined to continue to take Active JOINTS. I think it's a big plus that Active JOINTS is an Icelandic food supplement with pure ingredients from our natural resources.
I can certainly recommend the products from Eylíf."
Her interview was published in August 2022 in the newspaper Frettabladid
Health claims:
C vitamin contributes to normal collagen formation for the normal function of the blood vessels. Vitamin C contributes to the protection of cells from oxidative stress. Vitamin C and Magnesium contribute to the reduction of tiredness and fatigue. Magnesíum contributes to normal muscle function. Magnesium has a role in the process of cell division. Vitamin D3 and vitamin C contributes to maintaining the normal function of the immune system. Vitamin C contributes to normal collagen formation for the normal function of skin Magnesium has a role in the process of cell division.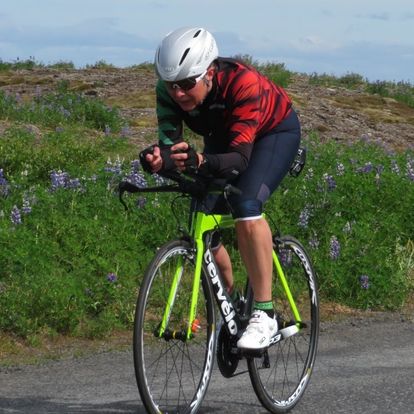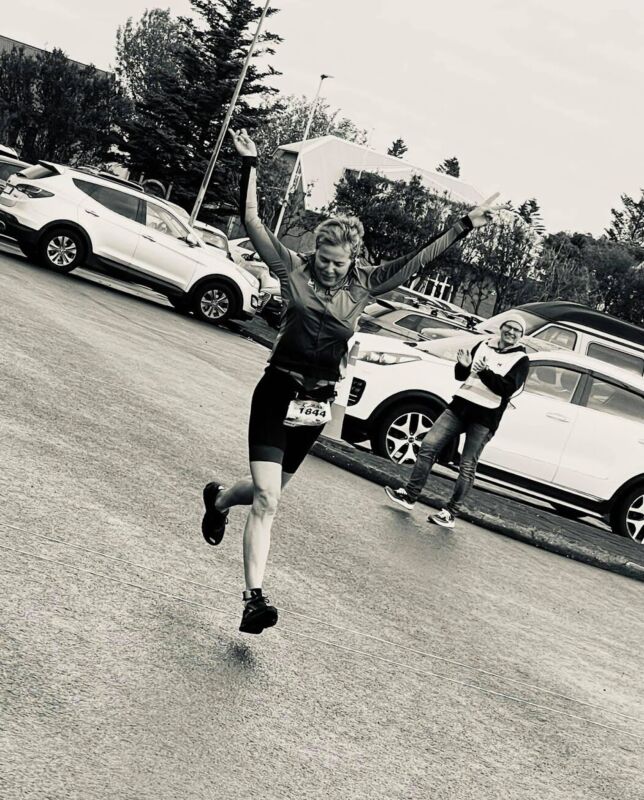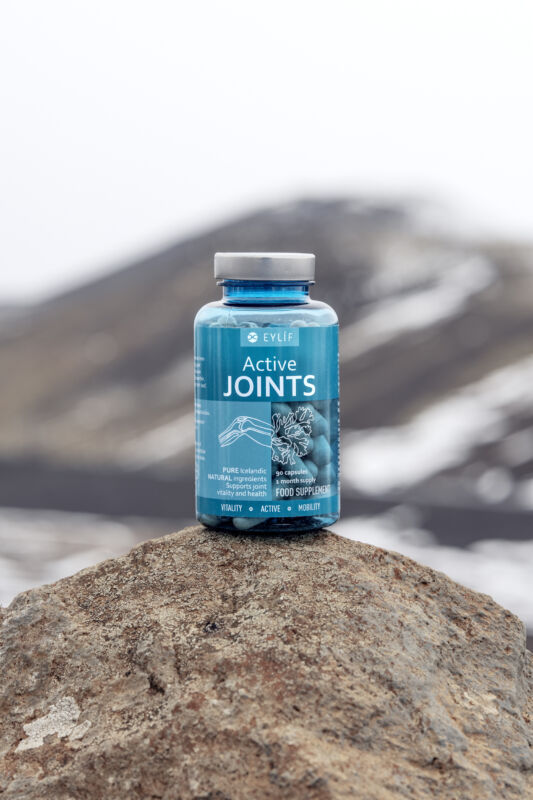 [blog_posts style="normal" columns="3″ columns__md="1″ cat="69″ image_height="100%"]