The weight-lifter, StefánTorfason, got to know Happier GUTS and Active JOINTS vitamins from Eylíf through his mother. He found a big difference on his body after he started taking in the vitamins because in his sports there is a lot of pressure on the body.
In 2021, Stefán became the strongest man in Iceland. He trains every day and his training sessions are long and hard. When he is not practicing he is thinking about how the next practice could be as best as possible.
"I put a lot of pressure on my knees, elbows, and hips when I'm practicing and lifting heavyweights. I find a huge difference in legs and elbows. I suffered a lot from soreness and especially swollen elbows. Today they have decreased significantly and the vitamins are the ones who keep me going. Now I can practice even harder than before I started taking Active JOINTS regularly" says Stefán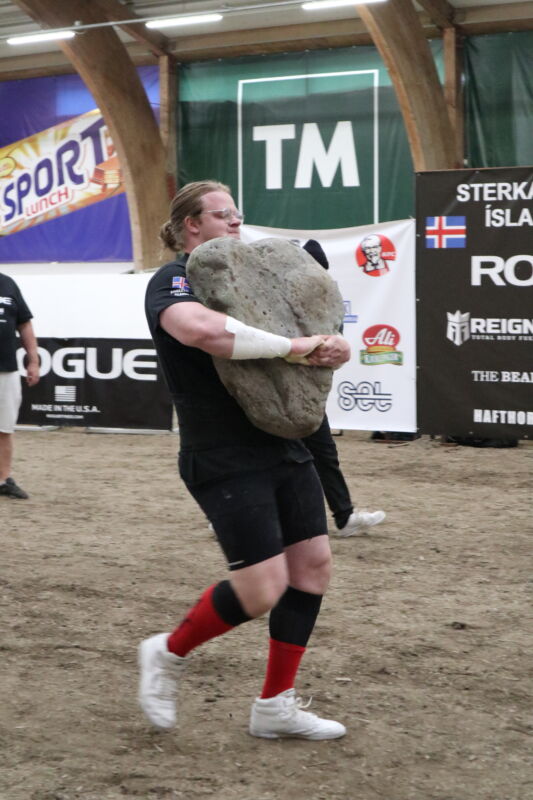 In addition to Active JOINTS, Stefán takes Happier GUTS as well that he says is a unique vitamin for a man like him, that has to eat a lot.
"I'm lifting all types of rocks, competing in deadlifts, and pulling trucks. I need to eat about 7000 calories a day. It is not healthy in the long run. You get bloated and your stomach sometimes hurts from eating. But after I started taking Happier GUTS my body feels so much better. It affects so much more when you don't feel heavy and your stomach doesn't hurt. You just get happier during the day" Stefán explains.
Weight lifting is an unhealthy sport for the body but I want to keep practicing it in the healthiest way possible. Then you have to think about your nutrients. If you find some type of vitamins that can help you – you use them without a doubt.
Stefán recommends Happier GUTS and Active JOINTS. " It is not only for people in my sport. My mother has also been benefiting from taking them. It is in fact for everyone.